Small Fires in Nutley: DIY or Hire Professional Restoration Services
9/9/2019 (Permalink)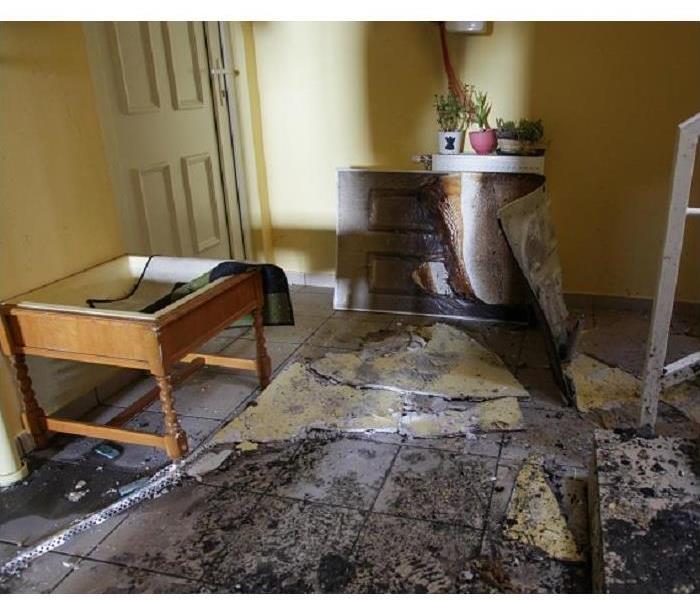 Can you DIY fire damage restoration? It may look easy, but it isn't. Call SERVPRO today for more information!
Do You Need Restoration for Small Nutley Housefires?
When an unattended candle igniting the drapes or a quickly contained grease fire in your kitchen cause small flare-ups and fire emergencies in your Nutley home, the use of fire extinguishers and other suppressants can help to reduce the severity of effects. Can the average homeowner address the effects and return a house to preloss condition by themselves when the damages don't span a broad area of their home?
As contained as fire damage in Nutley homes might appear, there are often conditions unrecognized by inexperienced and untrained property owners. Our SERVPRO team has accreditations from the Institute of Inspection, Cleaning and Restoration Certification (IICRC) in all facets of fire recovery and cleaning. We are uniquely prepared and qualified for nearly all effects we could encounter in a home. Combined with our advanced tools and equipment, we can get you back to your normal life quickly, "Like it never even happened."
Many homeowners might not have the capacity to recognize structural threats that exist after a fire loss incident. What might seemingly be a small incident could have severely damaged supports and backing materials out of sight, posing a substantial risk of structural failure or material collapse. Our thorough inspection of the property and damage assessment is explicitly designed to identify these threats and others so that they get addressed as quickly as possible.
Deodorization is another threat that can be very challenging for homeowners to contend with, as many solutions available to residents only mask these effects for a short time. The heat of the fire can expand the pores of construction materials to allow permeation from smoke odors. As extinguishment occurs, these molecules can stay trapped in these materials until sophisticated tools like our UV foggers and hydroxyl generators can address these embedded scents.
As much as many homeowners might believe that they can save money by addressing these concerns on their own, this might not always be the best approach. Our SERVPRO of Nutley / Bloomfield team has the experience and the skills to help you through every phase of recovery and restoration. Let us help you today by calling (973) 662-0062.
More about Nutley.