How Does Carpet Water Removal Equipment Work?
8/24/2020 (Permalink)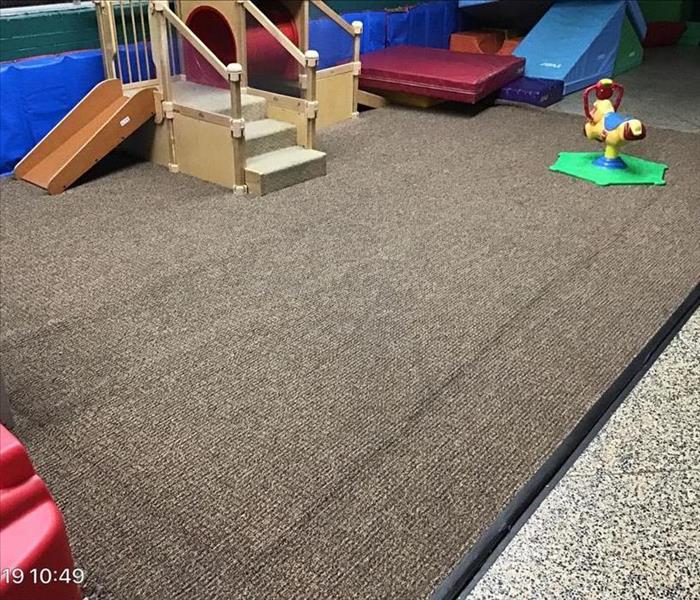 Rely on SERVPRO to Dry and Restore Your Water Damaged Contents--from carpets to structure--we protect Nutley Homes and Businesses
There are several specialty water extraction tools for carpeting that can protect these flooring materials when mitigation gets started quickly.

Mitigation can best get defined as the series of actions taken by water restoration companies like our SERVPRO team to help Nutley homes reduce their total loss after a disaster. There are many stages and individual steps that fall under this heading. Flooring is often among the first materials and structural elements of a house to become impacted by water damages, making it a focal point for the initial choices made to protect the property and its contents. Water removal tools vary considerably based on the affected materials, and carpeted floors can be among the most readily damaged ones with high permeability and porosity.
What Tools Are Vital in Removing Water from Carpets?
Water mitigation in Nutley homes might encompass many individual strategies, but water extraction from exposed carpeting can help to protect both the surface layers and the underlying subflooring when performed promptly. This process involves multiple tools in our restoration inventory, including:
Carpet Wands – Light wands are an attachment for extraction devices that can pull moisture from both the fibers of a carpet. These often get used when the padding is removed and replaced, but the carpet can still be preserved.
Weighted Extractors – Using the weight of restorers on stationary devices or ride-on devices, the padding and carpet layers can get pressed against the subflooring to force moisture to the surface for collection by a vacuum.
Floor Mat Drying Systems – Pulling away the carpet layer can often reveal the early stages of subflooring damage. Floor mats can slowly draw moisture from the OSB underlayment to prevent tear-out.
Removing water from flooring materials is a vital element of water mitigation that our SERVPRO of Nutley / Bloomfield team can provide. Give us a call to help after a water disaster at (973) 662-0062.