What are Pre-Cleaning Procedures for Fire Cleanup?
3/22/2021 (Permalink)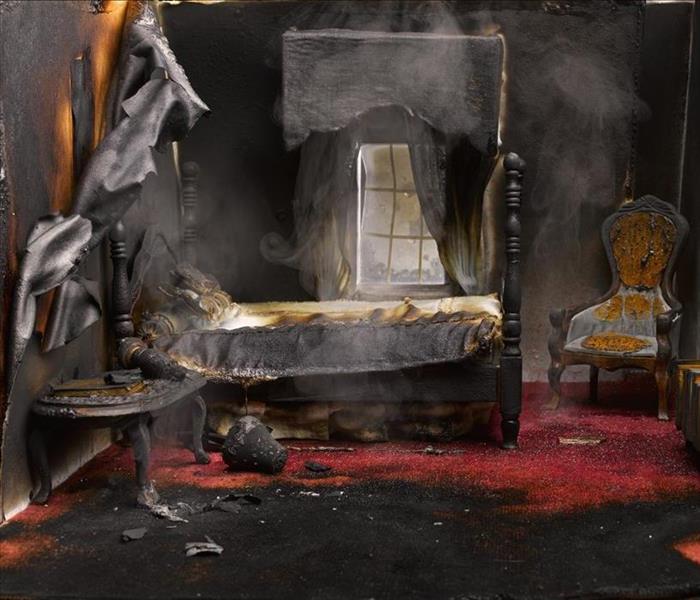 Smoke residues are not easy to get rid of. Call the pros at SERVPRO for the fire remediation services needed for your home.
SERVPRO Prepares your Belleville Home for Fire Restoration Using Pre-cleaning Methods
Smoke residues can often be multi-layered. This presents a challenge for restoration technicians as a dry smoke layer may respond adversely to a wet cleaning product. Pre-cleaning is the technique we use to remove dry layers of soot or smoke before tackling greasy or oily layers beneath.
The pre-cleaning procedure is vital to fire restoration in your Belleville home. Pre-conditioning may also be included in the pre-cleaning practice but is strictly reserved for fabrics or textiles. A thick carpet, for example, may require a pre-conditioner to prepare fibers for hot water extraction to achieve color fasting. Dry cleaning parts of the home is a crucial step before introducing moisture.
Vacuuming surfaces using industrial vacuums can help to reduce particulate soiling on a surface before wet-cleaning.
Compressed air can dislodge dry particles from a surface. Compressed air is usually measured in pounds per square inch (PSI) to refer to air pressure power.
On some surfaces, using a wire brush can dislodge thick dry soil without harming the surface beneath.
Avoid unnecessary damages to your home. Contact SERVPRO of Nutley / Bloomfield for fire restoration at (973) 662-0062.