Do Walls Require Repainting after Fire Damage?
4/1/2021 (Permalink)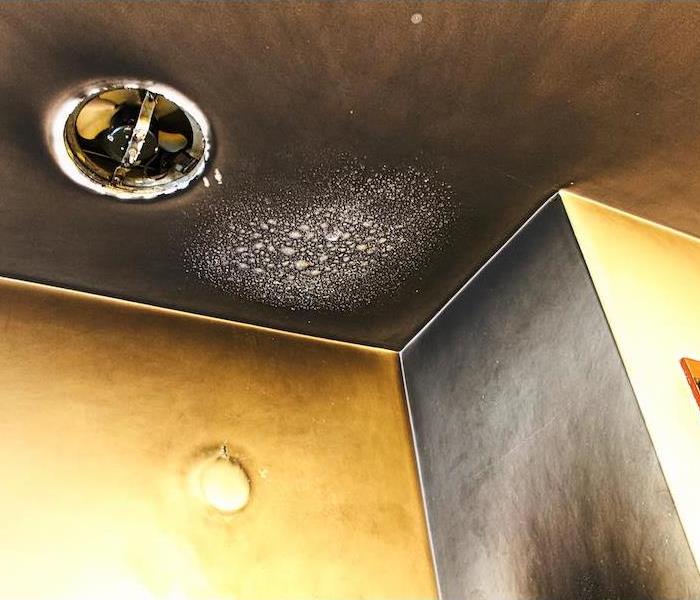 Fire damage restoration is a job of a professional outfit. SERVPRO techs are IICRC certified for the service needed.
SERVPRO Can Often Return Walls to a Pre-loss Condition in your Nutley Home
In most housefires, upper walls, mutual connections of jointing, and ceilings are among the home's worse affected areas. The reason smoke residues affect walls and ceilings is that hot smoke rises upwards. Sometimes, excessive pressure can force smoke particles into the surface or paintwork of a wall.
It may seem expedient to repaint walls after fire damage in your Nutley home. Painting over smoke is an ineffective solution as the smoke residues may continue to emanate unpleasant odors. SERVPRO can sometimes use an odor-sealing primer on walls to trap odors and allow a clean surface for repainting. However, in most situations washing walls with an appropriate cleaning solution is the most effective restoration method.
Water-soluble paints can sometimes be cleaned using a dry-cleaning sponge to dislodge soot followed by a light, multi-surface cleaning agent.
Enamel paints, which are technically oil-soluble, do not react to water, making them easy to clean with a detergent or other wall cleaner. Avoid using turpentine on enamel.
A varnish or other clear finish is generally non-water soluble. However, pre-testing these surfaces is essential before applying cleaning products.
Restoring is often more cost-efficient than repainting. Contact SERVPRO of Nutley / Bloomfield for fire damage restoration at (973) 662-0062.