How Safe Are Homes After Flood Damage?
2/18/2021 (Permalink)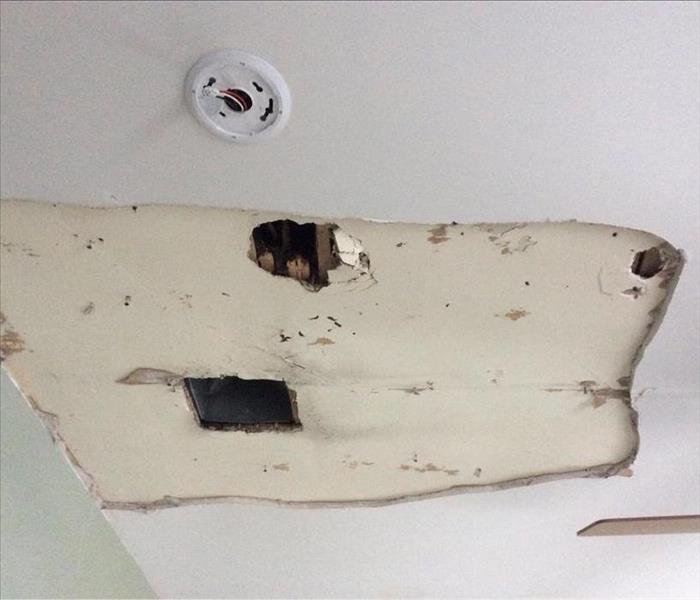 Storms may cause flooding and damage your home. SERVPRO techs are ready for any size flood damaged home.
SERVPRO Helps Restore Confidence after Flooding Affects Belleville Homes
When cherry blossoms start to bloom, it is a sign that springtime has arrived. In some societies like the Japanese, the flower is symbolic since it signifies renewal and the fleeting nature of life because the flowers only last a couple of weeks then wither off. Belleville Township in New Jersey has the unique distinction of having a significant number of these trees, rivaling Washington D.C., which hosts the National Cherry Blossom Festival. The phrase Cherry Blossom Capital of America is often used to describe the township.
Belleville has a history of quick changes, just like the famous tree. It was originally known as the Second River settlement before residents opted for the name Belleville in 1797. Later, it was incorporated as a township in 1839 by taking some parts of Bloomfield. Some parts of the township were carved out to form Woodside Township in 1869 and Franklin Township in 1874. A municipality of Belleville City was established within the township on March 27, 1874, but was dissolved almost two years later, on February 22, 1876.
Away from the implied significance of the trees, Belleville played a significant multicultural role in 1870 when it became the first city on the East Coast to have a Chinatown. At the time, there was a strong anti-Chinese sentiment, but the town welcomed some Chinese people who had been working on the Central Pacific Railroad construction.
Famous People from Belleville
Various people played a role in establishing the township, like Josiah Hornblower, who brought the first steam engine to help pump out the Schuyler copper mines. He also built the first steamboat. Willie Wells, son of civil war veteran Joseph Wells planted the first cherry blossom trees after World War I. Apart from the people who helped develop the area, many people who have gained national recognition were born in Belleville. Some of them include:
Liam O'Brien, a voice actor, known for his contribution in English adaptations of Japanese anime such as Jushiro in Bleach and Gaara of the Sand in Naruto
Frank Lero dropped out of Rutgers University to concentrate on music. He is best known as a backup singer and rhythm guitarist for the band My Chemical Romance
Kay Gardella, a journalist who worked with the New York Daily News for close to sixty years. She started as a copygirl, then rose through the ranks to bag important roles and interviewed many famous people, including Frank Sinatra.
How Does SERVPRO Restore Confidence in the Safety of A Home After Flooding?
Flooding creates many hazards in properties, including contaminated surfaces and contents, structural integrity issues, and risks such as slick surfaces or electrical shots. You are likely to get conflicting information out there about your structure's safety after a flooding episode. Seeking answers from a qualified source is the best way to ensure you are safe when re-entering your home.
SERVPRO has qualified personnel to address all the problems caused by flooding. For instance, when we arrive at your flooded property:
We spray EPA-registered, broad-spectrum disinfectants into the water pooling in your house to address contamination
We check for electrical shots
We check for signs of a shifting foundation, such as improperly sealing windows
SERVPRO of Nutley / Bloomfield identifies and resolves all problems caused by flood damage, thus giving you confidence that your home is safe. Call us at (973) 662-0062 to assist you.