Where Can I Find Flood Damage Extraction Services?
6/17/2020 (Permalink)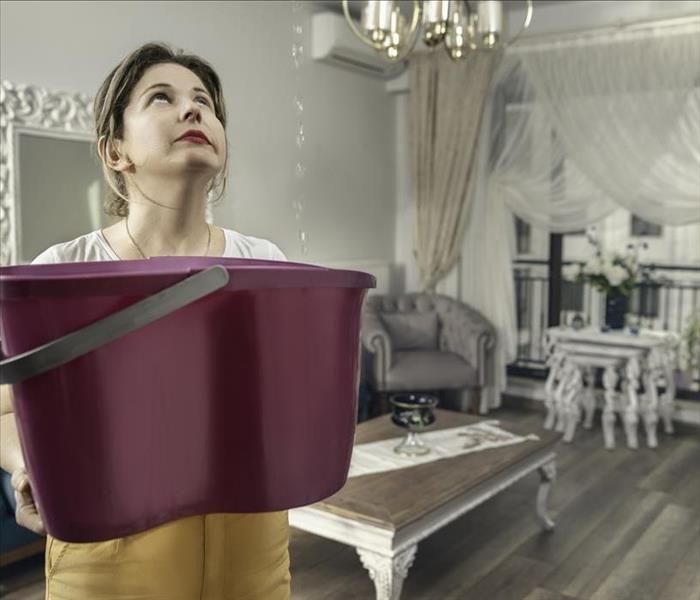 Don't let a storm have you standing around with a bucket hold water. CAll SERVPRO of Nutley to mitigate your problem.
SERVPRO of Nutley Can Extract the Flood Waters on Your Property Today!
Living adjacent to the Passaic River in Nutley can leave your home vulnerable to flood damage should a severe weather event occur. Not all rainstorms lead to finding several inches of water inside of your home. However, it is always important to be as prepared as possible. Accidents can happen to anyone.
Should the Passaic River ever overflow during an unusually rainy season, SERVPRO of Nutley can provide flood water extraction services to your home swiftly. With a single phone call, our highly trained technicians can rush to your home and try to return it to its pre-flooded state.
How Can SERVPRO Remediate My Basement With a Broken Window Letting Water Flow Inside?
Storms can sometimes cause debris to break windows, which allows water to cascade in your home. To help protect the inside of your home from the elements, we can:
Board up the broken window
Tarp the area off
Use poly sheeting on the inside of the window to help with reinforcement
Water damage of any kind waits for no one. For this reason, our technicians are quick to try and minimize your home's exposure to flood water.
Should I Go Near the Flood Water Myself?
The problem with floods is the water may start from a cleaner source, such as the sky or an unpolluted river. However, as the water travels, it can pick up harmful substances such as:
Bio pollutants, such as sewage
Petroleum gasses
Harmful chemicals
If flood damage enters your home, you should call for help immediately and keep your distance. Here at SERVPRO, our technicians are trained and know the difference between black and grey water. Our technicians can use special protective suits alongside advanced technological devices, such as wet/dry vacuums and portable pumps to extract the water from inside.
If your home needs flood water extraction services, get them today! Speak with SERVPRO of Nutley / Bloomfield by calling (973) 662-0062. We're here to help!