SERVPRO Keeps Nutley Entertainment Sites Open After Water-Damaging Events
1/14/2020 (Permalink)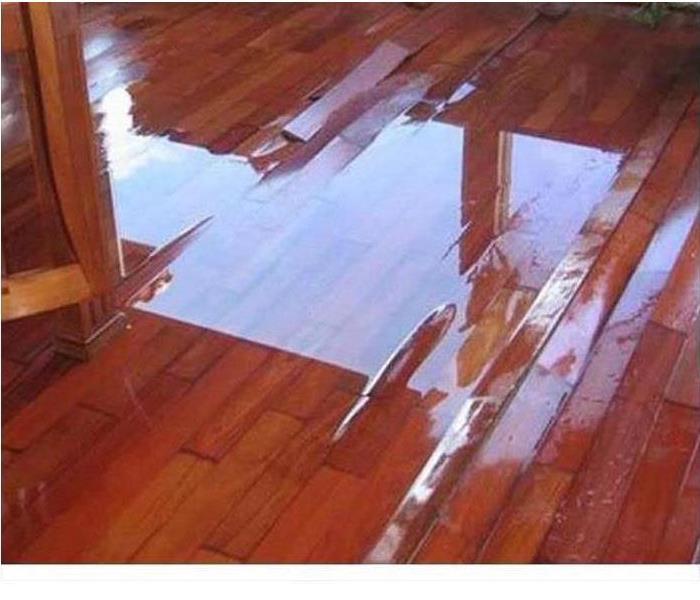 Steve Lamprou says SERVPRO Provides Commercial Properties in Nutley with Swift Water Extraction and Restoration!
Drying a Sprung Wood Dance Floor in a Nutley Nightclub
Sprinkler system malfunctions can leave your Nutley nightclub contending with considerable water damage. Even though you have backflow prevention designed to reduce or eliminate the continued flow of water out of a breach in this sprinkler system, these check valves are not always a reliable system. Continued water-flow from a broken sprinkler head could significantly damage sensitive materials like the dancefloor of your nightclub without the appropriate intervention and mitigation from our SERVPRO professionals.

A water loss in Nutley nightclubs like yours must get addressed quickly to reduce the potential damage to sprung wood flooring used in the dancing areas. The beech, maple, and oak flooring materials common to this specialized surface is susceptible to water penetration even with the lamination or epoxy coating. Standing water can collect in your dropped dancing area, which can continue to adversely affect the wood planks in the sprung floor until the appropriate drying steps get taken.

With a team of skilled in-house general contractors, we can begin restoring the damage to your nightclub as soon as our SERVPRO professionals arrive at the structure. For sprinkler system breaches, reinstallation of plumbing fixtures can allow our team to re-pressurize the lines to restore fire suppression support as our technicians work to mitigate the flooding scenario. With standing water on the sprung wood flooring, we can start by utilizing water removal tools like light extraction wands, submersible pumps if the depth is higher than several inches, and even squeegees, mops, and buckets.

Because of the natural resistance to immediate water absorption, dance floors can often get restored to their original prominence and appearance with quick drying. Between mats and tenting of the affected area, we can continually monitor the draw of moisture from the material to provide the appropriate moisture content to maintain the cushion and finish on the floor. We recognize that the sub-floor, which helps provide the "spring," is crucial to swift drying for restoration.

We understand the investments that you have made in the natural or engineered wood flooring for your nightclub and can help to protect this investment with sound drying strategies beginning as soon as the team arrives at your business. No matter how we can help, our SERVPRO of Nutley / Bloomfield professionals are standing by at (973) 662-0062.